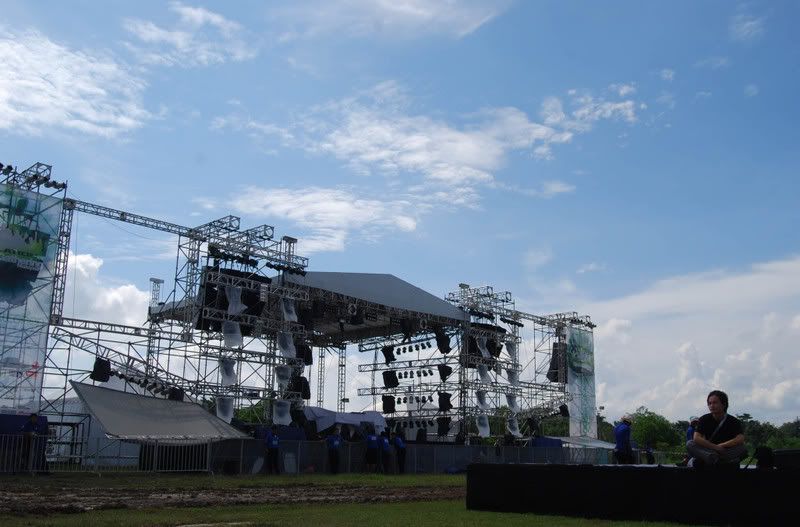 by day after everything is set up, it still doesn't look like much but a big stage
Videographer
Aside from making films, doing corporate videowork and commercials...I work as an event videographer too at times. It was here I started...and well...I still do it for certain projects and it relieves me of the stresses of a filmshoot as it is a different stress...sometimes it's fun and I do get to meet alot of people(I met pixie,my girlfriend, click on Port Dickson and check out August 28th blog)...one yearly event which I have regularly served for years now as a videographer is RECHARGE REVELATION...I was there in Genting then
Port Dickson
then A FAMOSA resort.It still amazes me after all this time how an empty space is transformed into a huge rave party...
Mud...mud...mud...
Working against the organisers, gallons of rain has been falling and the field as a result was a really really muddy mess. I was having trouble negotiating the field as I was inspecting the grounds early in the day to better do my work.However, the organisers were still set on giving a great party and went on trying to fix things by filling the area with truckloads of sand and boards were used to create bridges across puddles.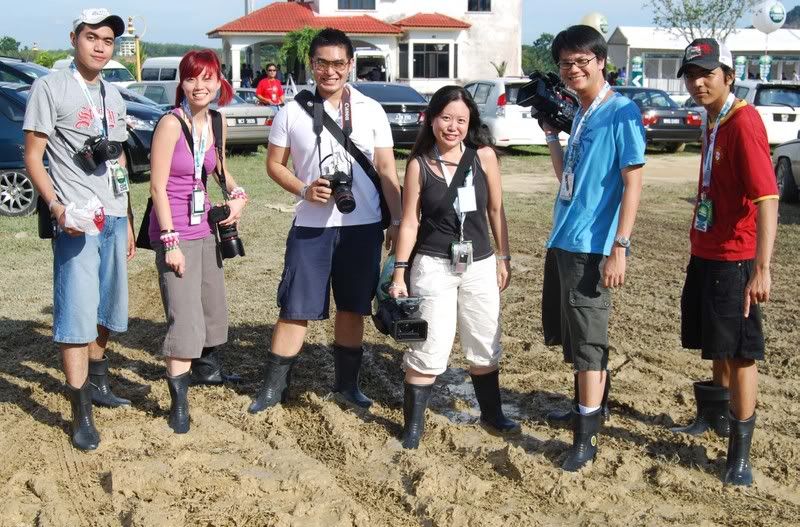 By mid afternoon at 3pm...all sorts of revelers began to come in...The event slowly began to fill up manically. While the rest of my event videographers wore freshly acquired boots...I personally prefered my shoes still and jumped right in the mud with it,hey it's washable...and people pay for mud therapy don't they? the initially mud shy path following revellers also didn't quite care after the mud anymore and soon jumped right into it...some even told me...they knew it will be muddy as the one in the UK was too...but who cares...the mud is an extra feature to party!!!! and so...they essentially 'plowed' the field...membajak revelation style...the party was on...
was a little shy to jump in and just play....cause nobody yet was there...and I was working...but really wanted to....later in the night...the foam reached head level :P
Bigger than Ever
...the event this year is bigger than ever...
6 stages or arenas playing a mix of music from local acts to international DJs with three of them being huge main stages including an airconditioned indoor stage, a foam stage where a machine sphew up lots of foam into the dance floor,a retro charged skating ring where event songs like 1,2,3 from sesame street played while roller skates were available...and a freedom stage where bikers and skateboarders played around a live band...and there's also a chill out area where cold gas get spurted on you at a button...this year, there's also an anti gravity touch to the event in the form of the swing bungee and the G-MAX.The G-Max is like a bungee jump in reverse...the shoot you up instead of letting you fall while the swing bungee makes you superman pendulum style...
do note this is just a quickly put together series of video for this blog
I am not a weekly party goer...I am not a party goer period but the size and scope of revelation always surprise me...and it's quite something to see planners, technicians, sound engineers,video people, DJs and the crowd just coming together and maxing out senses loudly... I dare say it's something that you must experience to know...it's really physcedellic environment where everything is maxed out...everyone were screaming and partying to the music, head bangers, literally dirty dancing ...it was one of my videographer's first time at such an event and he said...next year, if he's not working he'll also come...and party...well no amount of writing, photos or videos can describe the atmosphere....next year live it for yourself...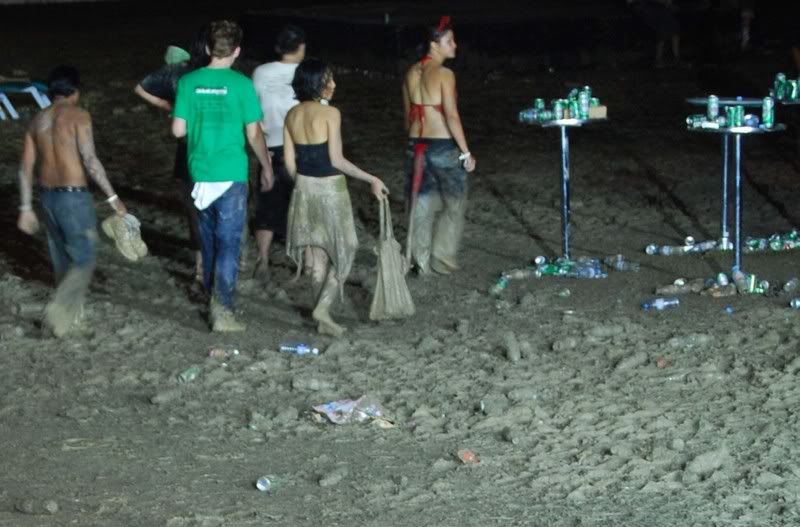 after a screaming time membajak...the cows go home...dirty but throughly happy
:P